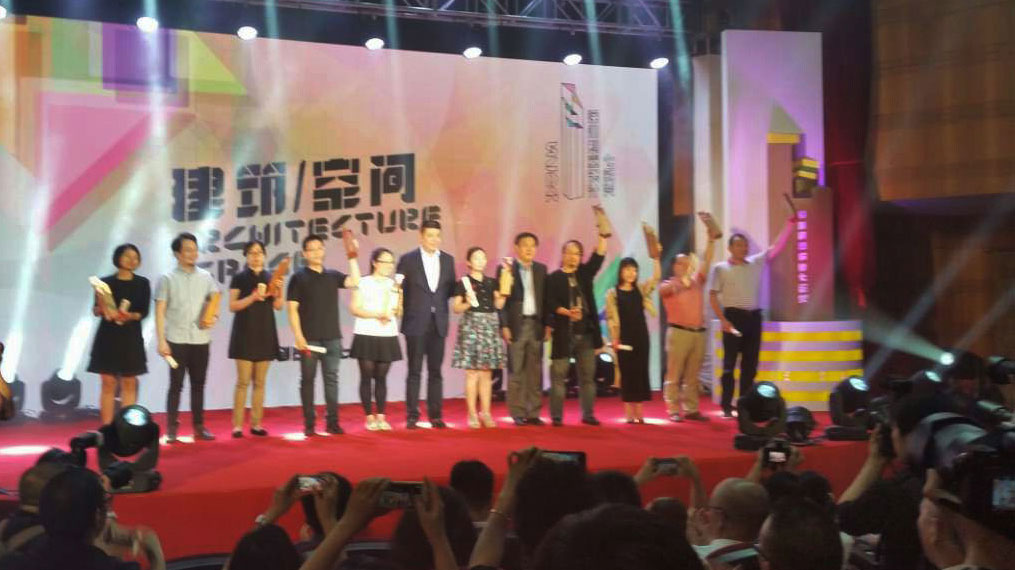 On the morning of 19th May, the ceremony of the First Shenzhen Creative Design Award was held in the conference hall of Shenzhen Press Group.
This award regards cultural creativity and design innovation as the two main directions, aims to display the achievements of Shenzhen as the City of Design and to inspire the professionals in the creative industry. The award is set in six categories of Product Design, Visual Communication, Architecture/ Space, Fashion Design, Interactive Design and Creative Synthesis.
Under the category of Architecture/ Space, NODE project Floating Entrance: Shekou Fufa Glass Factory Rennovation is selected as the honorable award.